1932 has a major reputation even before being released. It reached a point that we believe the show is even better than 1883, which is a global sensation.
Every couple of months, Taylor Sheridan, the creator of Yellowstone, is making us happy with a brand new announcement that often suggests expanding the universe of the series. We feel like if there is any series out there that deserves to have sequels, it is Yellowstone. With its strong characters and unique premise, the show has a lot to offer to the audience that cannot be explored within only one series.
Especially the prequels are an absolute must in our opinion. Why? Well because Yellowstone has been constantly referring to the Dutton family legacy and tradition. Besides, the Duttons are all very unique and strong characters, and thus, we cannot help but wonder what their ancestors were looking like. Thankfully, last year, Sheridan announced 1883, a Yellowstone prequel series taking place in the 19th century.
The series premiered two months ago and since then, it's been making not only the Yellowstone fans but an entire range of audiences happy. It is telling the story of an interesting period in U.S. history through the experiences of the early Duttons. We feel like even though it sounds simple, this is one of the most brilliant ideas that we ever came across. Sheridan is working on forming a family saga that is intervened with U.S. history and we believe this is a grand project that can be referred to as the TV version of the Marvel Cinematic Universe.
Recently, Sheridan announced his second project in this respect, titled 1932 and we cannot wait for it already. The only issue we have is the fact that we are struggling to rank all the Yellowstone universe productions one after another, which is not an easy task to have. And yet, for this video alone, we thought we can attempt to decide whether 1932 will be better than 1883, and see if the show is worth waiting for.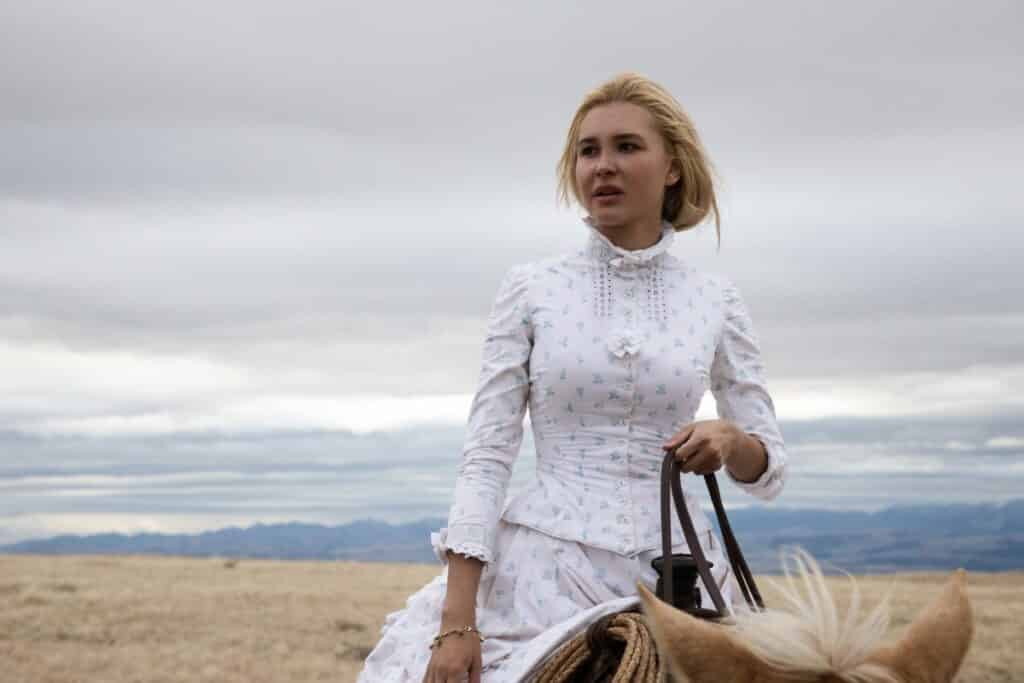 What is 1883 About?
1883 is taking place in the 19th century as you can deduce from the title and focusing on the grand demographic change in the U.S. right after the civil war. The Duttons are a part of this demographic shift as they move from Tennessee to the north. Throughout the 1st season of the show, we followed the journey of the family toward Montana. They are accompanied by a German migrant group and together, they have to endure tragedies, attacks, and death.
Thus, since the first episode, we are witnessing a lot of horrible incidents that are all likely to happen in the era, which can simply be described as the state of nature where there is no law or order. This means that everyone is entitled to their law and order, making them the rulers of their lands. Therefore, there are bandits everywhere, as well as certain groups who claim wherever they go and whatever property they find.
1883 Cast
One of the biggest plusses of 1883 is its casting, as it has Faith Hill, Tim McGraw, Isabel May, and Sam Elliott as the main cast members. That is to say, 1883 brought together some of the legends of the country entertainment sector, which is a unique case that fits the atmosphere of the show perfectly.
Another advantage of 1883 is its chance to take place mostly in the wide lands and nature, meaning that there is a lot of amazing landscape to watch and be charmed by. The plot of the show is also engaging, as it has lots of sub-plots from the romance to the coming of age stories, all of which we find highly entertaining to watch. 
What is 1932 about?
As far as 1932 is concerned, we have very little knowledge so far. Still, we know that it will take place in the 20th century when there is the Great Depression and the Prohibition. Both of these crises are often referred to as some of the incidents that shaped modern America. Thus, we feel like it is a great opportunity to follow these events through the eyes of Sheridan and have an understanding of what had happened back then and how it influenced today. Once again, we will follow the Duttons throughout the show.
This time, Audie Rick, who is a little boy in 1883, will be our leading character. He will probably be in his 40s, which will be a lot of fun to watch. He will probably refer to his childhood quite a bit and we will get the chance to observe how his childhood traumas shaped his character in the future.
This will also provide a ling from the 19th century to the modern-day Yellowstone as we will see what John's father was like and how his character impacted John as a patriarch. As far as the casting is concerned, we are not sure what to expect. But, we feel like it would be tough for Sheridan to come up with yet another ensemble cast that fits perfectly with the theme of the show.
Is 1932 better than 1883?
Thus, we believe 1883 wins in that department already. Still, as far as the plot is concerned, we believe 1932 has a lot more to explore and talk about. All the incidents that are taking place at that time are highly relevant to today's events. Besides, they are arguably more fun to watch. Rather than watching people suffering on the empty roads, we will probably watch people trying to smuggle alcohol while organizing illegal parties to enjoy themselves.
We also feel like 1932 will be a lot more politicized, just like the modern-day Yellowstone. 1883 is mostly an individual story that has no grand themes. However, in 1932, there is a high possibility that there will be lots of political discussions, as well as ethical ones. 
In the end, we are highly hopeful about 1932 and cannot wait for the show to be released. 
Also Read: A Yellowstone Spin-Off: What To Expect From 6666?