Almost 16 years ago, Disney Channel made history with the first-ever High School Musical movie. After that, the movie became a fan favorite and it spawned two sequel movies, and a spinoff TV series. Starring some of the biggest names such as Zac Efron, Vanessa Hudgens, and Ashley Tisdale, the movie is iconic for its many aspects. The love story between Troy and Gabriella will never be forgotten by fans. After the final installment of the movie series, there were talks about a 4th movie. Let's see if fans got what they oh so desperately wanted!
High School Musical 4 Release Date
High School Musical 4 has been in the talks for a long time. Back in 2010, Disney Channel's president Gary Marsh officially confirmed that there will be a 4th movie! Let's go Wild Cats!
In June of 2022, our very own Gabriella (Vanessa Hudgens) broke the internet with a video she posted in front of the high school where our favorite movie was filmed! And if that wasn't enough, Zac Efron added fuel to the rumors by posting his own picture in front of the high school! After that, he recently hinted that "he would love to go back and work with the team".
But, unfortunately, folks, there's no official word on High School Musical 4 the movie. However, the spinoff series High School Musical: The Musical: The Series has its 3rd season coming in July 2023 and it has already been renewed for a season 4! You can catch all episodes of the series on Disney Channel's stream service Disney+ and given that the 4th season's confirmation came even before season 3, we can hope that it'll come even sooner than 2024.
Did Zac Efron sing in High School Musical?
Zac Efron, A.K.A our own Troy Bolton, if you noticed, sounds a little bit different in the first film. That's because he recorded the first movie's songs but, they didn't make the final cut! Most of his singing parts were sung by actor Drew Seeley, and Efron lip-synced on screen.
Zac Efron wasn't told why this happened. However, he was very happy that fellow actor Drew was credited for his voice. But he was very adamant about singing in the 2nd movie. So, the voice we're hearing in the other 2 movies is Zac Efron's own voice!
You may also like: High School Musical: The Musical: The Series Season 3 Release Date, Trailer – Is it Canceled?
Is Vanessa Hudgens actually singing in High School Musical?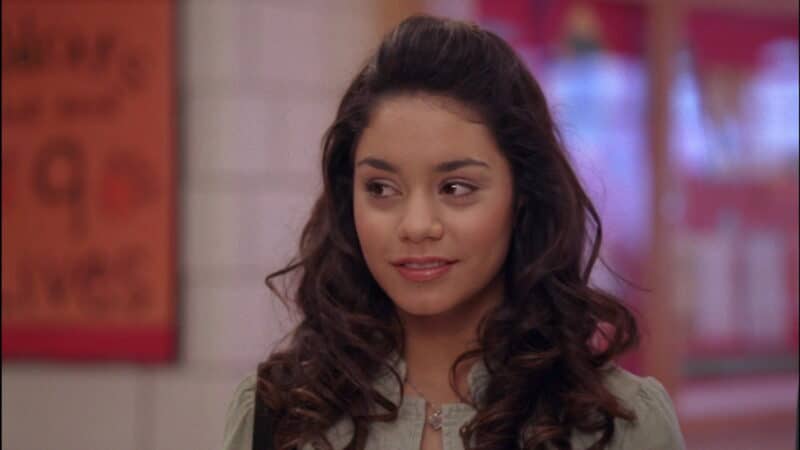 Vanessa Hudgens is an American actress and singer. So, yes, she sang all the songs from the High School Musical movies herself. Not only that, but she also took part in Lin-Manuel Miranda's "In the Heights" musical and performed Gigi on Broadway. She also has several albums.
Hudgens made her first debut in her feature film "Thirteen". After that, she rose to fame with the High School Musical movies. She got her recording contract with Hollywood Records right after the first movie. After her albums with the recording company were released, she has since focused on her acting career.
Who didn't actually sing in High School Musical?
Disney's all-time favorite movie series has some of our favorite tunes in it. We love it! However, some wonder if all the songs were sung by the actual actors themselves. As we said before, for the first movie, Zac Efron's tunes were sung by fellow actor Drew Seeley. Other than that, Efron's cast mates sang the songs in the movies themselves. If you want to take a stroll down memory lane, you can find all the movies and the spinoff series on the streaming service Disney+!
Continue here: Twenty Five Twenty One Season 2 Release Date, Trailer – Is it Canceled?