It has been almost three years since the 2nd season of Mindhunter premiered in August 2019. Thus, we're looking forward to Mindhunter Season 3. We can't get enough of David Fincher's works, and now that we've watched them all, we're eagerly anticipating the release of one of our beloved crime drama series on Netflix. Let's get straight into the details of Mindhunter.
Mindhunter Season 3 Release Date
The truth is that there has been no official word on Mindhunter Season 3 from either Netflix or the series' producers. However, Mindhunter has not been officially canceled, which gives us hope that the popular show may return for a 3rd season. As a result, we can fairly say that Netflix's successful series is on extended hiatus. Whether or not the series will be renewed is up to executive producer David Fincher. Nonetheless, we believe Fincher would break Mindhunter Season 3 given the enthusiastic fans and the rating records.
Cast of Mindhunter
The cast of Mindhunter attracted a great deal of attention, especially the main characters Holden Ford and Bill Tench. Let's take a closer look at this remarkable cast.
Jonathan Groff
Jonathan Groff, 37, is a successful actor who has received numerous awards. Boss and Looking are two of his most well-known TV appearances. He also participated in 15 episodes of the musical comedy Glee. In the Frozen franchise, he was the voice of Kristoff. In addition, Groff featured in American Sniper and The Matrix Resurrections. He earned a Grammy Award and was nominated for a Primetime Emmy Award for his performance in the 2020 film Hamilton. He plays Holden Ford, an FBI agent in the Behavioral Science Unit (BSU), in Mindhunter.
Holt McCallany
58-year-old actor Holt MacCallany is best known for his role in Mindhunter as Bill Tench, a special agent and Holden Ford's partner. He also starred in a number of other TV shows, including Freedom, CSI: Miami, and Lights Out. Wrath of Man, The Ice Road, and Nightmare Alley are among his most recent films.
Also read: Dexter Season 9 Release Date, Trailer – Is it Canceled?
Anna Torv
Anna Torv is an Australian actress who is best known for her role as Olivia Dunham in the science fiction series Fringe. She is 42 years old. Deadline Gallipoli, Secret City, and The Newsreader are among Australian TV shows in which she appeared. Torv plays Wendy Carr, a psychology professor in Mindhunter.
Hannah Gross
Hannah Gross is a 32-year-old Canadian actress best known for playing Debbie Midford, Ford's girlfriend, in Mundhunter. Tesla, Falling, and Flashback are her most recent flicks. The most recent TV show she starred is the horror miniseries Deadwax.
Stacey Roca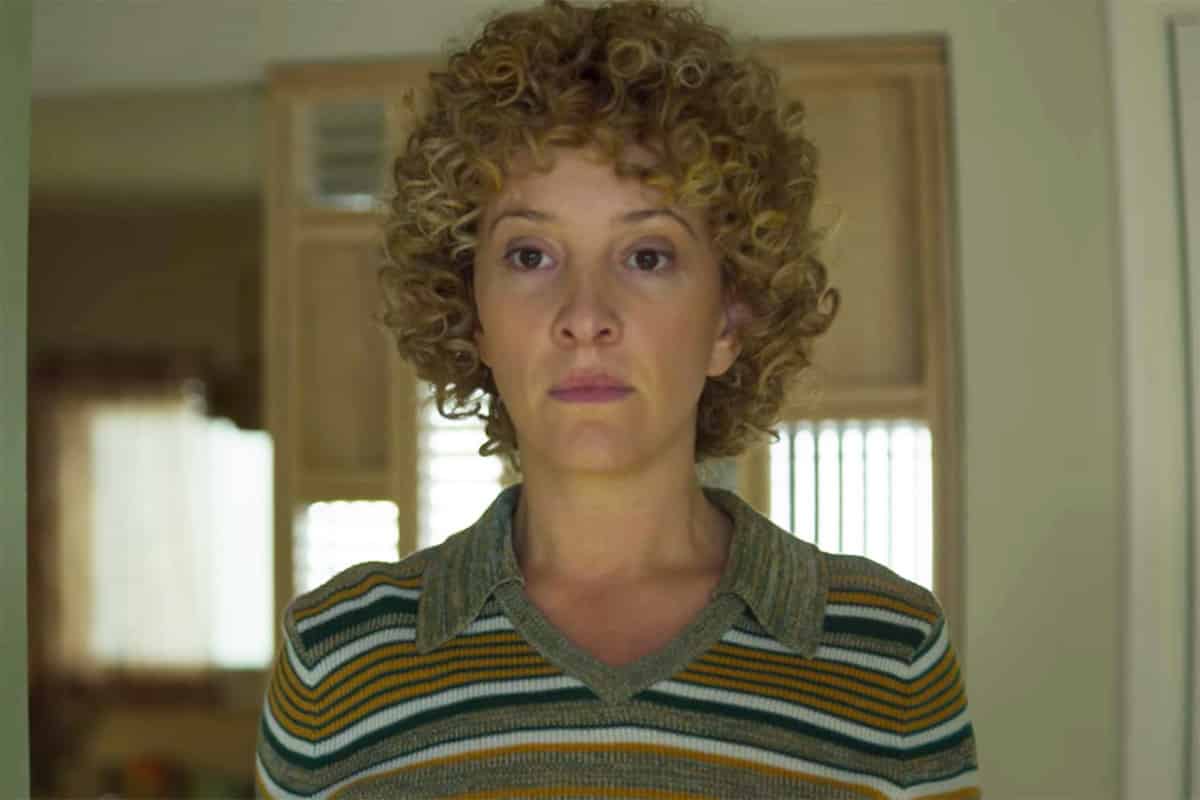 Stacey Roca is a 43-year-old English actress who is best known for playing Rachel in the British version of the sitcom series The Office. She also starred as a guest star in a number of TV shows, including Ladies of Letters, Shameless, and The Blacklist. In Mindhunter, Roca portrays Nancy Tench, Bill's wife.
5 Shows Like Mindhunter
We know that Mindhunter fans are craving for the release of a new episode. However, it seems that we'll have to wait a while longer for Mindhunter Season 3. As a result, we've created a list of 5 shows like Mindhunter that you can watch while you wait for the new season to premiere.
1) Unbelievable
Unbelievable is a Netflix true-crime drama that premiered in September 2019. The series, starring Toni Collette, Merritt Wever, and Kaitlyn Dever, follows multiple rape cases that took place in Washington and Colorado between 2008 and 2011. The series features two detectives who are trying to figure out the truth behind the case of a teenage girl who was accused of lying about being raped.
2) Hannibal
If you liked Mindhunter, you'll definitely enjoy Hannibal because it takes place in the FBI's Behavioral Science Unit, just like Mindhunter. The three-season series is loosely based on Thomas Harris' book Red Dragon and follows FBI agent Will Graham (Hugh Dancy) as a serial killer investigator and psychiatrist Hannibal Lecter (Mads Mikkelsen) as a murderer and cannibal.
3) Hunters
The period drama Hunters follows a diverse group of Nazi hunters who uncover that Nazi war criminals are planning to set up a Fourth Reich in the US. The Amazon series, starring Al Pacino and Logan Lerman, aired in 2020 and was renewed for a 2nd season. The film is a conspiracy thriller with dark comedy that was highly acclaimed by the audience.
4) Criminal Minds
The long-running crime drama series Criminal Minds, produced by Jeff Davis, portrays FBI agents who use behavioral analysis to solve murders. This one could be a longer version of Mindhunter. With 15 seasons, Criminal Minds became one of CBS' most watched series.
5) The Following
The Following, a critically praised crime drama series, launched on Fox in 2013 and ran for three seasons. It revolves around a former FBI agent who is attempting to capture an intellectual serial killer who has formed a cult of killers made up of individuals just like him. The series, starring Kevin Bacon, James Purefor, and Valorie Curry, is binge-worthy in terms of delving into the internal dynamics of a cult of killers.
Also read: Songland Season 3 Release Date, Trailer – Is it Canceled?