You may have had a long day at work or simply be bored and want to watch Netflix and chill. The most difficult part of embarking on this wonderful experience is deciding what to watch and ensure that you enjoy it. This post will discuss six different Netflix shows that you may watch. You can select the one that best meets your preferences and begin to enjoy your day.
We ranked the top six among impressive shows!
1. Heartland
Heartland is a 2007 Canadian drama-comedy television series based on the book by author Lauren Brooke.
A brave young girl, Amy is forced to leave her mother's sudden death behind when she and her grandfather are in danger of losing their horse farm.
Heartland, starring Amber Marshall, Michelle Morgan, and Graham Wardle, depicts rural life in both positive and negative ways.
Heartland is ideal for families searching for entertainment to watch together. You may find it difficult to hold back your tears or stop smiling while watching this series!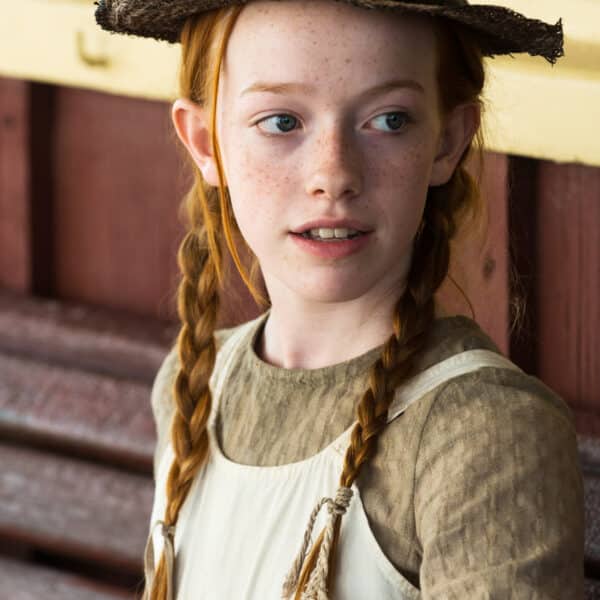 2. Anne with an E
The Canadian television series Anne with an E is based on Lucy Maud Montgomery's iconic children's novel Anne of Green Gables.
Anne with an E is defined as a coming-of-age narrative about a stranger seeking acceptance, her place in the world, and love. The story centers around an orphaned adolescent girl who, after a harsh upbringing in orphanages and strangers' homes.
The narrative may be almost a century old, but the concepts and ideas remain eternal, and the characters span the whole age range, despite the protagonist maturing from 11 to 16.
This adaptation emphasizes diversity and acceptance of variety. The series has a broad and ambitious scope, including topics such as gender equality, sexual orientation, racism, and financial inequalities.
If you want to develop your feeling of empathy in every episode of this series featuring Amybeth McNulty, Geraldine James, and Dalila Bela, don't wait anymore. Prepare to become engrossed in the narrative.
3. One Day at a Time
This comedy-drama is based on Norman Lear's 1975 television series of the same name.
Who doesn't want to feel a bit better? This 2017 sitcom is only for you!
Justina Machado, Todd Grinnell, Isabella Gomez, Marcel Ruiz, Stephen Tobolowsky, and Rita Moreno appear in the series. The show follows a Cuban-American family living in the Los Angeles neighborhood of Echo Park, with an emphasis on a single mother who is an Army veteran suffering from PTSD, her children, and her Cuban mother.
This fantastic series, which is entertaining to watch and contains many real-life elements, will keep you hooked. This series should be on your list if you want to unwind and chuckle a little.
4. Nailed it!
Can't get enough of delectable cakes and seeking for an adrenaline-pumping competitive program?
Nailed It! Only for you.
Prepare to see a cake war between three excellent amateur bakers.
So, what happens if a $10,000 cash reward is added to this high-octane competition?
Don't miss out on this reality program, which you'll enjoy watching every episode. We guarantee you'll be hungry just watching it.
Nailed It! was motivated by the Internet trend of individuals attempting and failing to build extravagant desserts. Three amateur bakers with shown bad baking abilities compete for a $10,000 reward and the Nailed It! trophy by re-creating gastronomic wonders.
5. The Good Place
Michael Schur produced the American fantasy comedic television series The Good Place.
If you don't want your show to be too lengthy or too short, this four-season series is perfect for you. To watch an enjoyable series about after-life, you can definitely start The Good Place.
This series will make you contemplate life while also playfully describing possibilities that may happen.
This Utopia, which you will see while watching the series, will become a part of your imagination and will bring you to its own universe.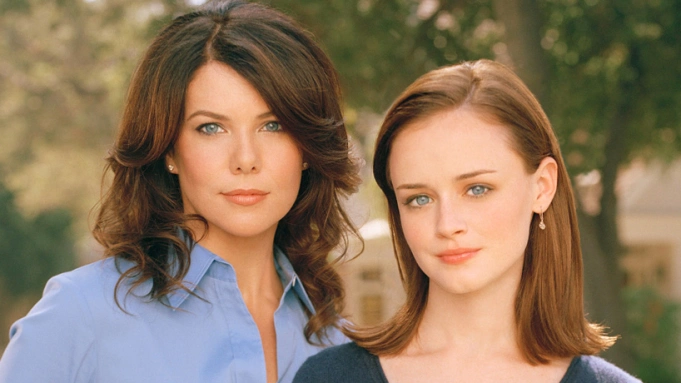 6. Gilmore Girls
While we've reached the end of our list of great Netflix series, we'd want to conclude it with a show full of pleasure and laughter.
The television series Gilmore Girls was produced by Amy Sherman-Palladino and stars Lauren Graham (Lorelai Gilmore) and Alexis Bledel (Rory Gilmore).
Gilmore Girls was praised for its smart banter, cross-generational popularity, and a great blend of humor and pathos.
This show is also an excellent source of motivation for consuming fast food, drinking coffee, and studying! 😊
For similar shows also read 7 Best Heartland Couples Ranked and Best Family Netflix Series for Entire Family To Enjoy